Jun 13, 2021. Greece.
Today (yesterday) at 06:50 CEST an Hellenic Air Force Embraer ERJ-135LR (reg. 209 – callsign HAF352C) left Elefsis AB, near Athens, southbound.
The aircraft entered into Tripoli FIR and was trackable until it was entering into Libyan airspace descending to Benghazi (?).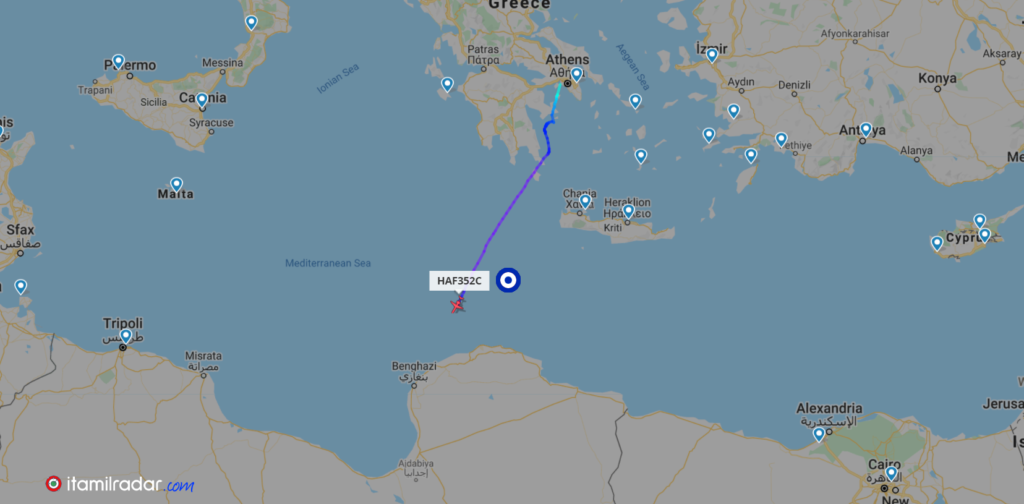 Around 16:45 CEST the aircraft was trackable again, this time flying northbound. The Embraer is landed in Elfsis around 18:00 CEST.
The nature of the mission is unknown.
Itamilradar